Hong Kong , la cite active / Busy Hong Kong
By Gaetan on Wednesday ,14 January 2009, 07:47 - Travel - Permalink
Je suis bien arrive a Hong Kong , ou j'ai retrouvé mes deux amis avec qui je vais passer le reste de mon voyage.J'y suis reste une dizaine de jour en attendant mon visa pour pouvoir entrer en Chine. La découverte de la ville a commence par le nouvel an , nous nous sommes retrouve dans une foule immense a regarder les feux d' artifices lances des grands immeubles de l' ile de Hong Kong. Ce fut une sacré expérience , les gens sont étonnamment calme pour une foule de cette taille même pas de mouvement de foule. La soirée c' est poursuivit par un tour dans le quartier anime de Hong Kong , le tout en compagnie d' un groupe d' américain rencontre dans la foule. Les jours suivants se sont passés a explorer différents quartiers de la ville et un peu de shopping pour mes collègues.

L' impression majeur de hong kong c' est l'activité et les gens . Il y a du monde partout ça en devient oppressant. Heureusement nous avons pu nous échapper un peu de l' activité incessante en allant visite les iles avoisinantes. La première Lamma , est une ile interdite aux voitures, elle offre des ballades tranquille. C' est une bonne mise en jambe avant la suite. Nous avons ensuite visité l' ile de Lantau. Sur cette dernière se trouve le plus grand boudha en bronze assis en extérieur. Ce fut le point de départ de notre ballade. Ballade qui se compose d' une partie du trail de Lantau. Une bien belle marche a travers l' ile en passant par des sommets de 400 m et plus , pour rejoindre Tai O une petite ville en bord de mer.

Le séjour se termine par une tour sur le Peak Victoria , qui surplombe l' ile de Hong Kong et nous permet d' avoir une belle vue sur la ville. La ville offrant des activités gratuites pour les touristes , nous en avons profité pour tester le Tai Chi.

Le 9 Janvier c' est le jour de départ direction Pékin . nous prenons un train de nuit , c' est partit pour un trajet de 24 heure a travers la Chine!
---
I arrived in Hong Kong without problems , where I met up with my two friends I'll be travelling with. I stayed there about ten days , waiting for my chinese visa.The discovery of the city started with the new year eve , we found ourselves in a huge crowd watching fireworks launched from Hong Kong skyscrappers. It was a great experience , people are really calm for such a huge amount of person. The party countinued in a busy neighbourhood of Honk Kong , we were with some american we met in the crowd. The next days were spend discovering different district of the town and some shopping for my friends.

My main feeling about Hong kong is the bursting activity and people. There are people every where , it's kinda oppresing.Fortunately we managed to escape from the city by visiting neraby islands. The first one , Lamma , is an island where cars are forbiden.There we found some lovely easy walk. It' s a good way to start before the following. We then went to Lantau island.That' s where you can find the biggest bronze seated boudha in exterior. It was the start of our walk , which took us on part of the Lantau trail. A really beautiful walk throught the island , climbing some peaks around 400 m , and then joining Tai O a small town on the coast.

We finished the stay by going to Victoria Peak which over look Hong Kong island, we add a great view of the city. The city council offers some free activity for tourist , so we tried Tai Chi one of the morning.

Departure day is on the 9th of january , going to Beijing. We took the night train, it' s a 24 ride trouhgh China !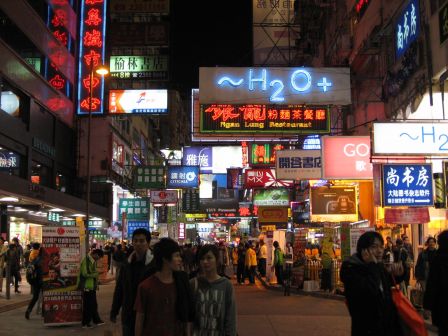 Rue animee / Busy street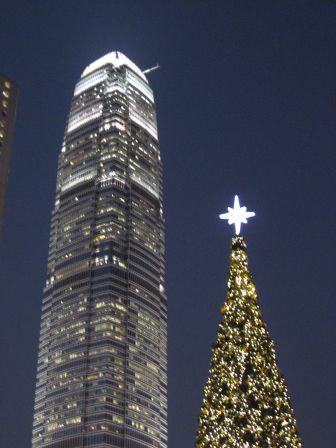 Central Hong Kong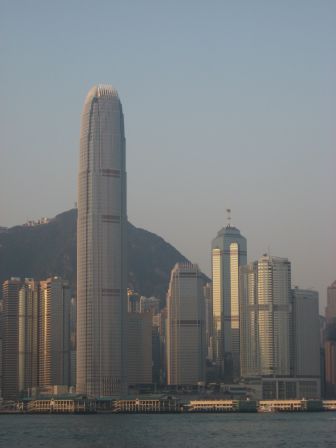 Central Honk Kong vu de Kowloon / Central Honk Kong viewed from Kowloon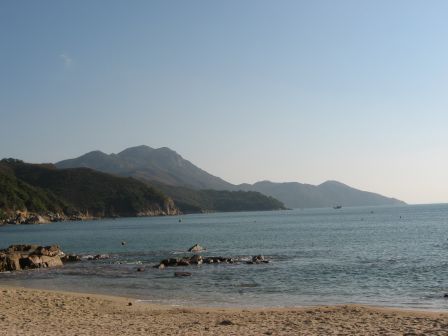 L'ile de Lamma / Lamma Island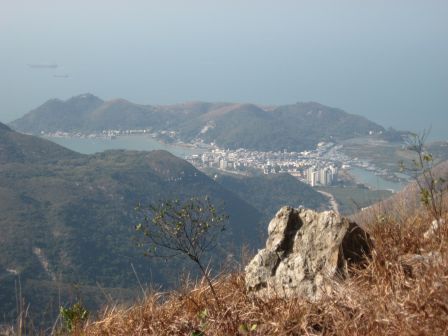 Tai O vue du sommet d' environ 400M (ile de Lantau)/ Tia O from the peak about 400m height (Lantau island)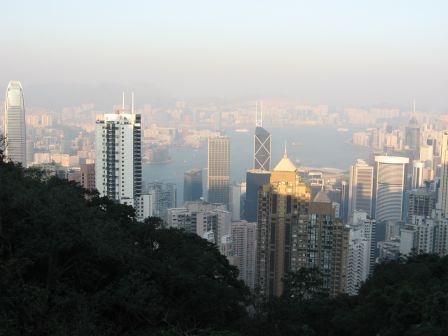 Hong Kong vue du Peak Victoria / Hong Kong viewed from Victoria Peak