De retour et en avant / Back and moving on
By Gaetan on Wednesday ,20 January 2010, 17:17 - Travel - Permalink
Ça y est je suis de retour en Europe (enfin ça fait un mois a l'heure ou j'écris ces lignes). Je suis tout d'abord passé par le Royaume-Uni. Je fut accueilli par la neige, ça change des 35 degrés de Caracas. Histoire de terminer le voyage, je suis allé faire un tour au pays de galles, dans la région de Snowdonia, Les montagnes sous la neige étaient vraiment magnifiques, c'est un lieu magique. Puis retour en France juste avant noël. J'ai réussi à éviter les problèmes de transport que certains ont pu rencontrer, C'est super de revoir la famille, les amis et de se poser un peu.Enfin, je n'ai pas vraiment eu le temps de souffler avant nouvel an. Il est maintenant temps de se remettre dans la vie active. Première étape, remettre mon CV à jour. Voila qui est fais, version anglaise en ligne ici. Ensuite, lancer la machine administrative française histoire de revenir dans le système. Je n'ai pas eu le temps d'aller plus loin, je viens de trouver un boulot a Londres, après seulement une semaine de recherche ! Donc voila je repars m'installer au Royaume Uni.
I am back in Europe ( it's been a month a the time of writing). I stopped first in the United Kingdom. I was welcomed by snow, big change compare to the 35 degrees in Caracas. As an end to the trip, I went to Wales, in Snowdonia area. The snowed mountain were outstanding, it's a magic place. Then back to France right on time for Christmas. I managed to avoid all those transport problems that some experienced. It's great to see everyone, family, friends and be able to stop moving.Well, I didn't had time to rest before new year. It's time now to go back to working life. First step, updating my CV. It's done, you can find an online version here. Second step, launch the french administration process to get back into the system. I didn't have time to go further, I just found a job in London, after only one week of research! So, I am moving back to United Kingdom.

Trouvez les différences / Spot differences :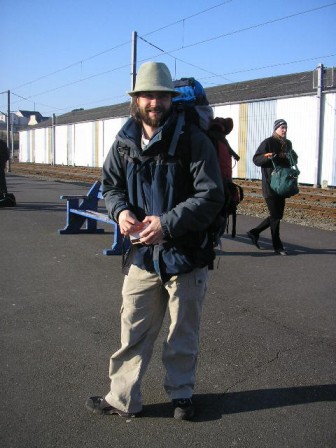 Au départ... / Starting ...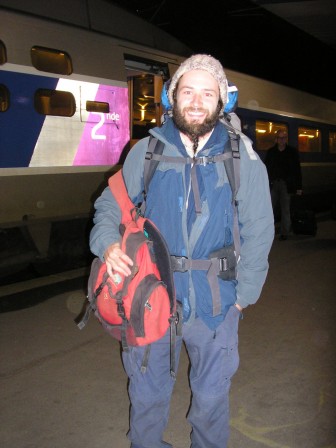 ... 360 jours plus tard / ... 360 days later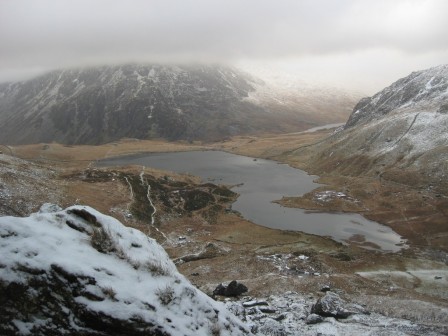 Un lac du parque national Snowdonia / A lake in Snowdonia national park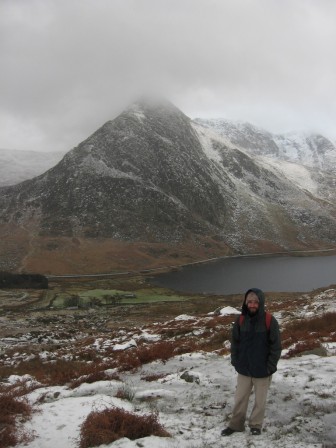 encore Snowdonia / Snowdonia again