From Sea to Summit, New Zealand again - Summer 2013/2014
By Gaetan on Thursday ,19 February 2015, 21:23 - photo - Permalink
During summer 2013-2014 I went back to New Zealand. As you probably gathered by now, I love New Zealand, it's such a beautiful country and it has proper mountains.
The first part of the trip was spent in the north island. We went to Bay of Island to do some sailing for a week. Back to my roots, sailing is probably one of the first sport I took part in, perks of being born by the sea in a land with lots of sailors. I never invested too much time into sailing but it has always been something I enjoy doing. It was great fun, and we got to do a bit snorkelling as well.
Check the photos : sailing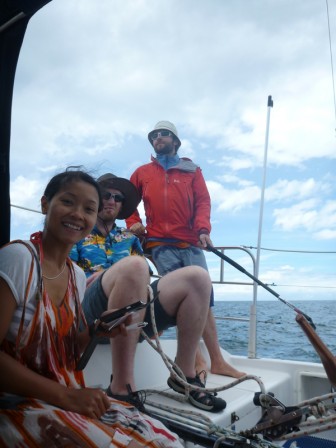 Capitain G ! Alistair doesn't seem to trust me though ...
After that, I flew to the south island for my second season of mountaineering. I met up with some friends who did a mountaineering course while I was at sea. We then flew to Chancellor hut for a week. I wasn't a really successful trip, we seemed to turn around more than getting to the top of things. To be honest the weather wasn't helping, but we did manage a traverse of Aurora and a run to the top of Aigrette. There was a lot of snow this year, I think we could have climb the egg memorial route as snow route !
Some photos : Mountaineering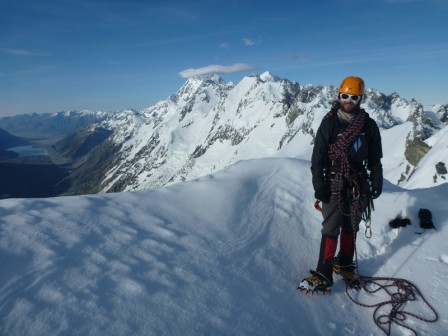 On top of Aigrette, Aoraki/Mt Cool in the back ground